A message from hera's management
Future historians may consider 2022 as an important year, marking the end of one era and the beginning of another. While distress and conflicts persisted or arose in many countries (Yemen, Ethiopia, Democratic Republic of Congo (DRC), Syria, Iran, Pakistan, Afghanistan and others), a war returned to Europe including threats of nuclear strikes, and political polarization and tensions were aggravating in Latin America. Across the globe, humanitarian crises rose, with approximately 32 million refugees and, if internally displaced people are considered as well, this number raises to more than 100 million. A bright spot heading into 2023 is that the COVID-19 pandemic eased in many countries, and is becoming endemic. However, it has taken a huge toll in terms of human lives and chronic symptoms, something that is not quite over. It has also exposed structural problems of health systems and many systems are under enormous pressure often regardless of country's income level.
Amid all this, hera has continued with great conviction and motivation in our work to uphold the right to health and development in line with our commitment to the ten principles of the United Nations (UN) Global Compact to human rights, labour, anti-corruption and the environment. We did this by engaging in many different assignments, both short-term and longer-term, on a wide range of interesting topics, for a diverse group of clients. Key highlights include the work in the context of COVID-19, where we supported the World Health Organization's Global Health Cluster to fill knowledge and evidence gaps with regard to COVID-19 vaccination in humanitarian settings. We also successfully completed our 3-year Third Party Monitoring (TPM) work with the Foreign, Commonwealth and Development Office in the Democratic Republic of Congo and were able to relaunch similar TPM work in Kenya. Similarly, we completed an important assignment for UN Women, carrying out the Mid-Term Review of the Spotlight Initiative in 25 different countries and 6 regions.. We furthermore worked on the gendered effects of climate change in West Africa and carried out a Knowledge, Attitudes and Practices study on maternal, neonatal, adolescent, sexual and reproductive health-seeking behaviour in Rwanda. Another important highlight is that hera, as consortium lead, secured another important contract as a Knowledge Hub to the European Commission to advance the European Union's policy commitments and programming priorities specifically in the areas of health, social protection and reducing inequalities.
In 2022 we welcomed three new partners (two from Lebanon and one from Germany) and we can proudly say that hera is now a majority women-owned partnership. In 2022 we also welcomed two new associates from Aruba and Mexico. Each bringing new professional and cultural knowledge and expertise. A welcome enrichment for our organisation and work. 
In 2022, we moved our office to a co-working space in Mechelen (Belgium), opting for a flexible and dynamic space for our employees, partners, associates and visitors. In 2022 we put a call out for artwork for some of our reports and received more than 500 applications. It was hard choice and we are delighted to share the work in 2023. In 2022 we gathered in Belgium in September for our annual Extraordinary General Assembly, enjoying three days of learning, connecting and deep discussion. 
In 2022 we committed to fulfilling our social and environmental commitments in part by becoming a B-Corp member. We were also proud to present guidelines on mainstreaming gender equality in research and evaluation during the Seventh Global Symposium on Health Systems Research (HSR2022)in Bogota, Colombia.
Going forward into 2023 we intend to follow and engage in these important topics, including increasing our awareness of our position in the discussions around decolonization of global health, and development in general. We remain passionate, professional, rigorous, and focused on quality, in our mission to uphold the right to health and development for all and leave no one behind.
With warm regards, best wishes for 2023 and many thanks to our consultant, clients, organisations and everyone whom we collaborate and work with.
Leen Jille (CEO) and Marieke Devillé (Director)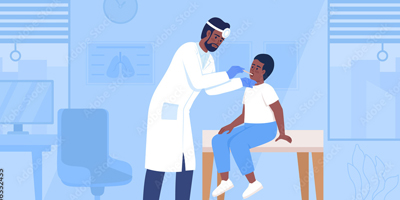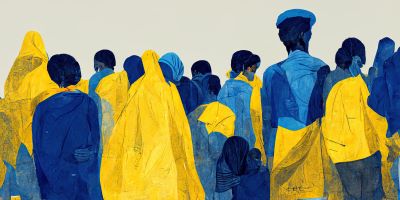 In 2022 we worked on 99 contracts, of which 51 were new

. 
Location of contract activities
Type of support and services provided
Short and long-term technical support
New partners and associates
Evaluation of UNICEF humanitarian response to the 2021 2022 drought crisis in the south of Madagasca Since the end of 2020, Madagascar has been facing a major drought, resulting in a nutritional emergency and food insecurity, aggravated by a lack of access to drinking...
LinkedIn Company followers
For over 30 years hera has been committed to the right to health and development for all. Visit our website to learn more about our mission, vision and long-term commitments.
In 2018 hera signed the UN Global Compact and we remain committed to ensuring that the ten principles of the compact are part of the strategy, culture and day-to-day operations of our company. Read more on our Global Compact profile page.
HOME OFFICE
Mercier Square
Kardinaal Mercierplein 2
B-2800 Mechelen
Belgium
hera@hera.eu